1-3/03/2022 – AI3SD Network+ Conference 2022 – Chilworth Manor Hotel
March 1 @ 11:00 am

-

March 3 @ 3:30 pm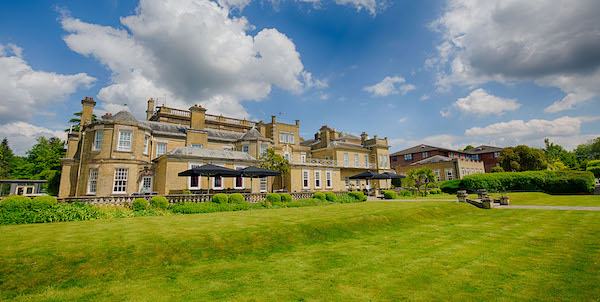 Registration:
[Link Coming Soon]
There are a number of different options for registration depending on your institution and the type of attendance you wish to register.
Online rate – £20 All inclusive  (Access to all talks)

Academics & SME's – £100 All inclusive (Conference Pass, Accommodation, All meals included)  

Industry Delegates – £150 All inclusive (Conference Pass, Accommodation, All meals included)
Description: We are the AI3SD Network+ (Artificial Intelligence and Augmented Intelligence for Automated Investigations for Scientific Discovery). The Network+ is funded by EPSRC and hosted by the University of Southampton and aims to bring together researchers looking to show how cutting edge artificial and augmented intelligence technologies can be used to push the boundaries of scientific discovery. We launched in December 2018, and this conference marks the end of our Network term. This is a three day residential event with a mixture of keynote talks from experts in the different areas of AI for Scientific Discovery, and discussions around different research areas. There will be dedicated time for networking and we will be implementing a smart badge system whereby attendees can mark their badges according to whether they are looking for a collaborator, employment, job candidates, PhD students etc. We will report on the activities of AI3SD over the last three years, including the events we have run, the pilot projects we have funded, and our summer school and summer internship initiatives. There will also be some musical entertainment in the evening.
If you wish to submit an abstract for a short talk please fill in our AI3SD Conference 2022 Abstract Submission Form. The deadline for submission is the 3rd February at Midnight, and we will send out notification of the accepted talks on the 7th February. 
Abstracts & Speaker Bios:
Please see our Abstracts & Speaker Bios Page (Coming Soon).
Please see our Agenda Page (Coming Soon).
There will be drinks receptions both evenings, with some musical performances to enjoy before dinner.
Accommodation: 
This is a residential conference and physical registration will include accommodation at the Chilworth Manor Hotel. There will be some options to book day passes to the conference for those who do not need accommodation. There is also an option to attend online for a reduced fee.
Exhibitors
You can also exhibit at our conference if you wish. Please get in touch with s.kanza@soton.ac.uk about this if you wish to sign up. The prices and details are as follows:
Standard logos on everything (site, YouTube, flyers etc) and sponsorship pages on the site and on the rolling slides – £250

Exhibitors – include all the logos etc and also a physical exhibition stand for our Wednesday evening exhibitor session – £400
FAQs
Who should attend? 
Anyone with an interest in Artificial Intelligence, Augmented Intelligence, Automated Investigations, Machine Learning, Scientific Discovery, Materials Discovery, and the Philosophical and Ethical Implications of Artificial Intelligence.
 What will I get out of it? 
You will be able to network with likeminded people who have research interests that complement yours. You will find out about the work our Network+ has done over the past three years (including funded projects, conferences, workshops, and hackathons) and hear about future opportunities and related initiatives that you may wish to get involve with.
What are the aims of the Conference? 
This conference will bring together all of the achievements and work done by the Network+ and facilitate further collaboration by  introducing people to make new interdisciplinary teams, and to produce new grant applications. This conference will also report on the progress the Network+ has made over the last three years and detail our plans for the future.
What are the themes of the Conference? 
The main themes addressed in this conference are Drug Discovery, Molecules, & Materials, and the current state and recent advancements in AI and Machine Learning. Alongside these will be contributed talks on research relevant to AI3SD, and reports on pilot projects and internships funded by AI3SD.